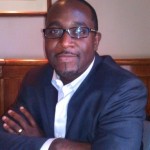 WEEKLY SERMON ARCHIVE
Hope you enjoy the sermons. I also want you to interact with it , be open and see what God does in you.
April 2017
March 2017
February 2017
January 2017
One of the most basic claims of Christianity is that God speaks to people. In the pages of scripture, you often see the phrase "And God said…" and so you get the idea that God really does speak to people. Because there is no relationship without communication, God has chosen to speak to us because He wants to have a personal relationship with us. In this sermon, we learn how to hear from God.
---
March 2015
November 2013
October 2013
September 2013
July 2013
April 2012